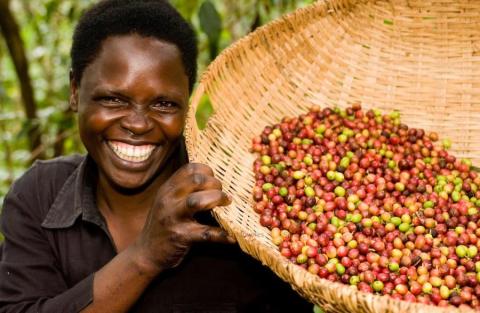 ACFODE is credited with running the Revolving Refund and Micro Credit programme, women were trained on leadership, business identification and management skills, when the groups became viable, and they would access funds from the revolving fund. The project had over 500 beneficiaries; and through the revolving nature of the project, a number of projects grew from small scale to medium and large-scale businesses. ACFODE also produced booklets called Start and Improve Your Business (SIYB) to help the groups manage their businesses. These were translated into the local languages.
ACFODE has built the knowledge and skills of 460 women farmers in Namutumba, Dokolo and Pader districts on achieving, improving and maintaining food security, production, storage, value addition and marketing. The farmer groups were also supported to register with formal institutions; were given modern farming implements and as a result, have increased their production capacity and have food-secure households.
ACFODE has supported 16 Village Saving and Loan Associations (VSLAs) and an estimated 70 social enterprise groups in districts of Apac, Dokolo, Oyam, Nebbi, Pader and Amolatar districts in Uganda. The support is in form of capacity building in financial literacy, development of Income Generating Activities, vocational skills, group dynamics, linkage to financial services and provision of bicycles and seed capital. ACFODE supported them by linking to UWEP, YLP, CDD, OWC and similar government programs in the area. The VSLA approach has been used as an entry point to empower women to participate in leadership, decision making and prevent domestic violence.
Currently, ACFODE supports four (4) Cooperatives namely; Uganda Central Cooperative Financial Services, Mt. Rwenzori Coffee Farmers' Cooperative Union, Semuliki Cooperative Union and Shelter and Settlements Alternatives. These cooperatives are involved in farming, housing and financial services. ACFODE has supported the cooperatives to review and develop gender-sensitive policies that take into consideration women's economic empowerment, advocate for women's leadership in cooperatives and provide gender-responsive products and services to their members and communities. Such products and services include farmers' loans, housing loans, micro insurance, business loans and home improvement loans. ACFODE also supports the four Cooperatives to advocate for effective implementation of the National Land Policy, knowing that land is a critical asset for production and livelihood development.
Pillar of Focus