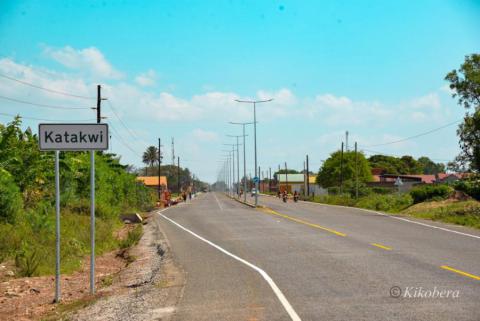 Gender based violence (GBV) in and around schools has been recognized in recent years as a serious global phenomenon. We have ignored for too long what goes on in the school environment. The sad fact is that schools are not always the child-friendly places we expect them to be. Violence can be perpetrated by pupils or teachers in or around the school, or by out of school youth and/or older men who demand for sex from young girls in exchange for money or gifts. Acts of gender based violence are disproportionately directed at girls, but boys and teachers can also be targets.
As part of ACFODE efforts to scale-up our Gender Based Violence programs in secondary schools, we conducted support visits to the School Management Committees, Gender Based Violence Clubs and to Senior Women and Men teachers in 6 selected secondary schools in Katakwi, Moroto and Kotido districts. During the visits, significant improvements were seen as the students expressed passion and commitment through creative initiatives they developed in a bid to respond to and prevent cases of gender based violence in the schools. Such initiatives involved creation of youth centers where students accessed counseling services; dissemination of information on sexual reproductive health rights, the trained students took up the mandate to report GBV cases to the school authorities, and engagement of peer learning and experience sharing sessions on GBV related issues.
Outstanding among other platforms to create awareness on gender based violence, was the establishment of school debates, music, dance and drama sessions and the Monday assemblies. The students as a result testified to an increase in respect for girls by both the teachers and male students.
"I am happy that my teachers and the boys in my school now have respect for girls and involve us in co – curricular activities, the school environment is now more fun and enjoyable." Aguti Maureen, Moroto High School.
The school administrations also reported an increase in the number of GBV cases responded to by the school clubs. In Usuk Secondary School – Katakwi district, the GBV club was allocated a radio programme on Radio Joshua. The programme runs every Saturday morning to sensitize the masses on GBV issues.
To raise awareness in Katakwi High School, the Senior Man Teacher created talking compounds with messages such as ; "Say No to Child Marriage," "Respect the girl child" and "We are all equal."